Endangered History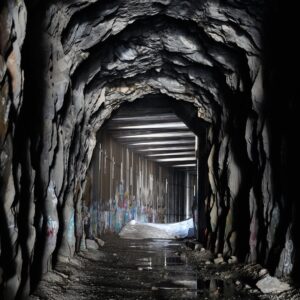 SFgate Article on The Donner Pass Railroad Tunnels
The Donner Pass Railroad Tunnels have long been an attraction for hikers, history buffs, artists and vandals.  They are located in a favored area of local outdoor enthusiasts. For most people the tunnels were an obscure curiosity.  But thanks to COVID and an increased interest in exploring our world, this area has become much more popular.
The structures and tunnels are over 150 years old. And there are other stories here too, such as the the ancient petroglyphs which are etched into the granite.  The stone itself is attractive to rock climbers and hikers.  Bicyclists pedal by on the old Lincoln highway, (highway 40), and in the winter this is the backyard to Sugar Bowl, a popular ski resort and the lower gateway to some really great winter back country.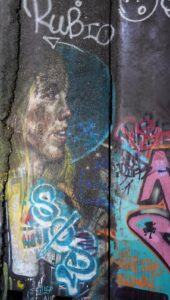 And because of all of this the Donner Pass Railroad Tunnels are being loved to death.  Read more here.
This area has a great story to tell.  It is a tale of the indigenous people who lived here.  The Chinese who played a pivotal and unacknowledged role in our history.  And there are abundant local stories of extreme skiing, rock climbing, aeronautics, runners, hikers and bicyclists.  From within these diverse populations a community has developed consisting of those who love and protect this part of the sierra.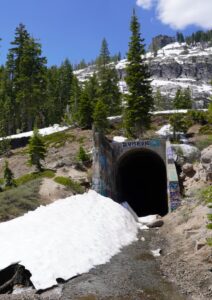 Please read on and learn more.  These stories can save the legacy of this area, and maybe create stewards out of those who would visit.